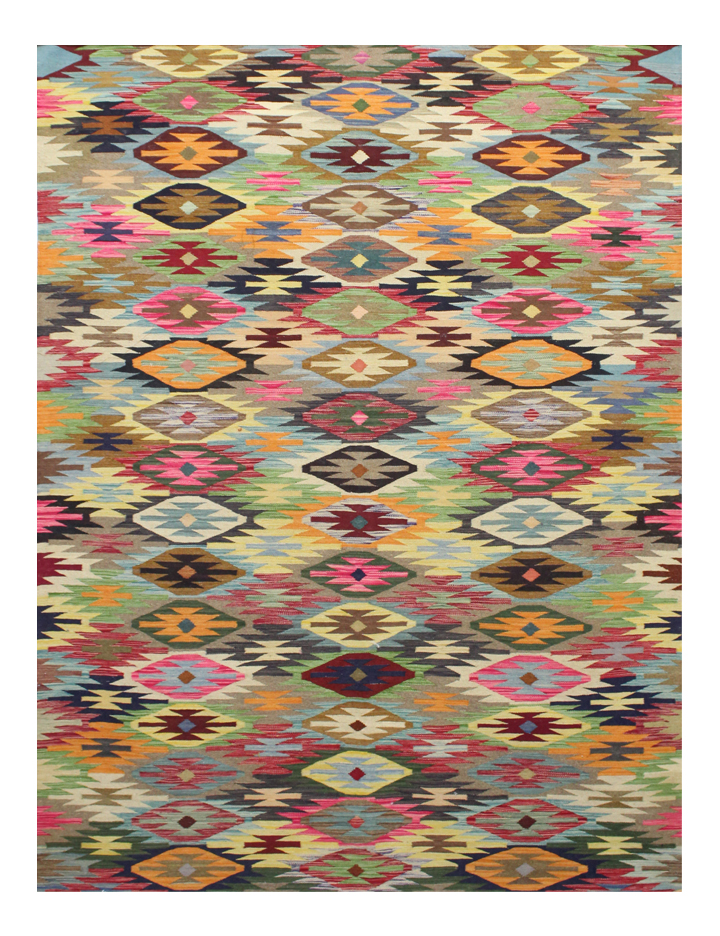 Starburst
This rug evokes sincere happiness as both the star motif and the bold usage of color portray this emotion. Let this rug bring delight into your home environment.

Made with fine quality, long staple Ghazni wool, this rug is constructed using the flat-woven technique (see more about our process) resulting in a beautiful pattern that gives our rugs an added visual texture. Each rug yields a luxurious hand and is comfortable to walk and sit on.

Color: Multi-colored
Size: 5ft x 7ft
Rug Style: Flat-woven
Pile height: Low Pile
Material & Technique: Hand-spun, Ghazni wool is used for the weft yarns. The foundation yarns are cotton. The interlock method between colors is achieved by the dovetail method.
Rug pad recommended.


Expect variations: As each rug is hand constructed from natural wool, expect slight variations with approximate carpets sizes. Though some colors and designs may vary slightly in our rugs, we try to do our best to represent the authenticity of our rugs.
sale